ATTENDANCE AT DOMESTIC AND INTERNATIONAL FAIRS
The Fruit and Vegetable Producers organisation SOTEA SOC. COOP. AGR. , was established in 1999 thanks to some young farmers who shared the desire for cooperation; they created this cooperative body in order to produce and market their agricultural products.
In just a few years SOTEA SOC. COOP. AGR. has become a leading entrepreneurial reality, rising from its 19 founding members in 1999 to its 32 current members.
The production sites are located between the towns of San Felice Circeo, Sabaudia and Terracina; an area characterised by a particular soil and climate, optimal for cultivating vegetables.
FRUIT LOGISTICS 2013
Berlin, 6-8th February 2013
FRUIT LOGISTICS 2009
Berlin, 4-6th February 2009
FRUIT LOGISTICS 2010
Berlin, 3-5th February 2010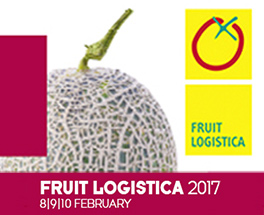 FRUIT LOGISTICS 2017
Berlin, 3-5th February 2017
OUR PROFESSIONAL EXPERTISE ABROAD
After a three-year trial period, SOTEA SOC.COOP.AGR. has gained recognition as a Producer Organisation in accordance with EC Reg. no 2200/96, adjusted recognition pursuant to EC Reg. no 1234/2007.
As a Producers' Organisation, SOTEA is associated with the Italian Fruit and Vegetables National Union.
To date, SOTEA SOC.COOP.AGR. is able to offer its customers a certified product, taking all steps to ensure the traceability of its products.
In 2009 it obtained the GlobalGap certification through the Certi-quality certification body with the certificate number CQ No. P1029. To date, SOTEA SOC.COOP.AGR. and its partners, are certified for courgettes, radishes, salads, cabbage turnip, watermelons, horseradish, carrots and lamb's lettuce. One of the major commitments of our Cooperative is precisely to ensure the quality and safety of our products.